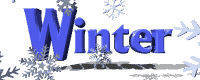 Winter Expectations at Fleming
Dear Families,
Please take note of the guidelines and expectations below related to winter weather clothing and recess. It is important for all families to understand we are committed to holding outdoor recess whenever possible, and how clothing choices can impact opportunities for students at recess.
***If you need help getting winter clothing for your learner, please reach out to the school so we can put you in touch with our school counselor, principal, office manager, or school-based clinician to help.***
We will hold outdoor recess unless the temperature is below zero with the wind-chill.
Students who choose not to wear boots to recess are choosing to stay on the pavement.
When the temperature is below 45 degrees, students will be expected to bring a coat outside.
Thank you for your help!